<!- sidebar-file='/sites/www.rumson.k12.nj.us/web/rumson/Home/Forrestdale/_zumu_sidebar.html' -->
<!- box:2016side1 -->
Forrestdale
Forrestdale Home
Forrestdale Staff
Eighth Grade
Health Forms
Genesis Parent Portal
Health Services
Lunch
Art Gallery
Media Center
Registration Forms
Sports and Clubs
Report Cards
2022-2023 Parent-Student Sports Manual (pdf)
Virtual Backpack
HIB Information
District Anti-Bullying Specialists

Jessica Piernik
Contact Information:
jpiernik@rumsonschool.org
732-842-0330 x4409
Allie Copman
Contact Information:
acopman@rumsonschool.org
732-842-0383 x4390
---
District Anti-Bullying Coordinator
Nancy Pearson
Contact Information:
npearson@rumsonschool.org
732-842-0383 x4316
---
Mission Statement Pre K-8 School District
"Igniting Potential"
The Rumson School District ignites the potential of its learners by growing, inspiring, and cultivating personal excellence academically, socially, and emotionally.
---
---
---
---
IMPORTANT DATES & UPCOMING EVENTS
---
---
June 13 - FD Field Day
June 14 - FD Field Day Rain Date
June 15 - Last Day of School - 1:00 pm Dismissal
---
---

Yearbooks
Order your 2022-2023 Forrestdale Yearbook
before April 25, 2023
https://ybpay.lifetouch.com/Order/SelectJob
Yearbook ID: 10370023
---
---
Use the MYPAYMENTS PLUS Link Below for club signup:
---
NEW STUDENT ORIENTATION SLIDE SHOW
4TH GRADE ORIENTATION SLIDE SHOW
---
All weekly newsletters are in the Virtual Backpack
---
Click here to download THE MANDATORY SPORT'S PACKET
---
****Please see the virtual backpack for PTO flyers***
---
PLEASE REFER TO THE 6 DAY ROTATION CALENDAR LINK BELOW:
In the event that you are experiencing technology
difficulties at home, please contact us for support.
The link has been published in the "Student Technology Assistance"
document posted on the district website under the Virtual Learning tab.
---
IMPORTANT RESOURCES
---
***Please check the virtual backpack every
Tuesday to see any important weekly notices
from the PTO, REF and other local organizations.
---
REMINDER...
ALL VISITORS TO SCHOOL MUST BRING THEIR
DRIVER'S LICENSE TO ENTER THE BUILDING
---
---
News & Announcements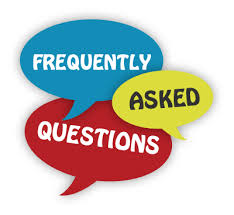 Frequently Asked Questions
Answers to many of your questions.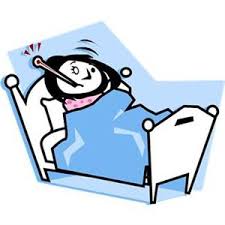 Reporting Absences
Please report your child's absence from or planned lateness to school by 8:30am. You should call 732-842-0383, option 1 to leave a message or speak to Mrs. Divers. Your attention to this will save time and help us account for all students in an efficient manner. If your child is arriving late from a medical appointment, be sure to ask your medical provider for a note in order for the lateness to be excused. Please note that Deane-Porter school has a separate attendance line. Deane-Porter's number is 732-842-0330.
Phone Calls Home
Please remind your children that if they call you from school, they should leave a message when they do not reach you. If our nurse or school office contacts you, we will always leave a message. If you need to call back, please call 732-842-0383. Bear in mind that the number that shows up on your caller ID will not identify accurately where the call originated. Please listen to your voicemail message before calling the school back, and dial the main office number for the school of your child's enrollment.
Mrs. Jennifer Gibbons, Principal
Mrs. Tricia Zifchak
Administrative Assistant

RECEPTIONISTS

Mrs. Theresa Azaceta - AM
Mrs. Maria Hubler - PM
Phone: 732-842-0383
Fax: 732-219-9458
---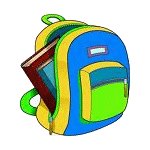 Virtual Backpack
Check here for more information or to find copies of misplaced papers.