Special Announcements
IMPORTANT!
Due to the weather forcast, Deane Porter Field Day has been changed to Tuesday, June 11th (rain date - June 12th).
-------------------------------------------------------------------------------------------
Congratulations to Deane-Porter's 2013 Teacher of the Year:
Mrs. Valerie Wagner
DP's wonderful music teacher
-------------------------------------------------------------------------------------------
For the safety and well being of our students, changes in dismissal made after 2:30pm (on regular dismissal days) and 12:30pm (on early dismissal days) will not be honored from this point forward. Thank you for your understanding and cooperation with this important matter.
The letter that went home with students regarding this matter can also be found in the Virtual Backpack found on the right hand side of this web page.
-----------------------------------------------------------------------------
Don't forget.....
Please call the school at
732-842-0330 ext 1
to report your child's absence.
----------------------------------------------------------------------------
DEANE-PORTER SCHOOL KINDERGARTEN REGISTRATION
STUDENTS ENTERING KINDERGARTEN MUST BE 5 YEARS OF AGE
ON OR BEFORE OCTOBER 15, 2013
In order to register your child for Kindergarten, please fill out the registration packet (found on the right hand column of this webpage) and bring copies of the following information to the Deane-Porter main office:
· Proof of Age (usually a Birth Certificate)
· Proof of Residency (Tax Bill, Utility Bill, Deed or Lease)
· Immunization Records and Physical
All three items must be provided when you are registering your child.
**Please note that we will be conducting a screening of all registered incoming Kindergarten students at the end of May 2013. At that time, parents will also be invited to an informational session about our Kindergarten program and have the opportunity to meet various faculty members and administrators.
-------------------------------------------------------------------------
Dear Parents / Guardians,
We continuously review our school security procedures to maintain a feeling of safety for our students and staff members. However, I also rely on your assistance in adhering to some simple rules that allow us to keep your children as safe as possible.
The following are a few safety reminders that will help us continue to provide a safe and nurturing learning environment to all students without disrupting instruction:
· Regardless of the reason, all visitors (including parents) must buzz in and report directly to the Main Office to sign in.
· For security purposes, items may not be taken directly to your child's classroom. Parents wishing to drop off any items for their child (books, sneakers, snacks, etc.) must bring them to the main office, making sure that they have a note with the child's name and classroom teacher, and leave them for the secretary. Mrs. Dec, our school secretary, will contact the teacher and have the child pick up the item(s) in the main office. After you have given the items to the secretary, please leave directly through the front main doors of the school. You may not proceed to other parts of the building unless you are attending a scheduled meeting.
· Please remember……Parents may not "visit or pop in" their child's classroom unannounced after volunteering to assist with specials, a meeting, dropping something off, etc. Once you are finished with your meeting, special celebration, or helping out a teacher, please report to the main office, sign out, and leave through the front main doors of the school.
Thank you for your continued cooperation in keeping our students safe.
----------------------------------------------------------------------------
Safety Reminders
Students are reminded to cross intersections only where a Crossing Guard is present.

Students riding bikes or skateboards to school MUST wear helmets. Bikes must be placed at a bike rack and locked while school is in session.

Prior to entering the building, you must ring the door buzzer and state your name and purpose for visiting. You MUST report to the Main Office to sign in immediately.

Parents must sign in the main office when dropping off any items. Please do not cross under the roped area or try to visit your child during the day.

Please pull up as far as you can (the beginning of the covered pathway that leads to the entrance of the school) when dropping off students in the rolling car line. This allows for more cars to pull into the loop and drop off.

Students are not to be discharged on Blackpoint Road at any time. Please wait your turn in the rolling car line Thank you.
----------------------------------------------------------------------------
2012-2013 Important Academic Dates (revised)
| | |
| --- | --- |
| Marking Period (MP) 1 Begins | 09/06/12 |
| MP 1 Ends | 11/21/12 |
| MP 2 Begins | 11/26/12 |
| MP 1 Report Cards Issued | 11/30/12 |
| Parent Conferences, Evening | 12/04/12 |
| Parent Conferences, Day | 12/05/12 |
| Parent Conferences, Day | 12/06/12 |
| Parent Conferences, Day | 12/07/12 |
| MP 2 Ends | 02/01/13 |
| MP 3 Begins | 02/04/13 |
| MP 2 Report Cards Issued | 02/08/13 |
| Parent Conferences, Evening | 03/05/13 |
| Parent Conferences, Day | 03/07/13 & 03/08/13 |
| MP 3 Ends | 04/16/13 |
| MP 4 Begins | 04/17/13 |
| MP 3 Report Cards Issued | 04/24/13 |
| MP 4 Ends | 06/19/13 |
| Last Day of School | 06/25/13 |
| MP 4 Report Cards Go Home With Students | 06/25/13 |
NJ ASK 3 Testing at DP
Testing is already upon us for our 3rd Grade students! Third graders will be testing from May 13th to May 16th. Testing will begin promptly at 9:50 every morning.
On Monday, May 13th and Tuesday, May 14th, students will be taking the Language portion of the test. On Wednesday, May 15th and Thursday, May 16th, students will be taking the Math portion of the test.
Please remember the following standardized testing tips: • Encourage your child to get a good night of sleep. A well-rested child tests best! • Encourage your child to eat a healthy breakfast. • It is important that students arrive to school on time. If a child is tardy and testing has already begun, they will not be admitted into the testing room and will be scheduled for make-up testing. • Please talk to your child about the importance of standardized testing and alleviate any fears he or she may have.
Students are NOT permitted to have a cell phone in the testing location as per NJ ASK specifications. In order to assist us in meeting this protocol, please have your child leave his / her cell phone at home during the week of testing. Students may utilize the phone in the Main Office in the event of an emergency or if they need to phone home.
Thank you for your support as we head into testing!
---
Mr. Clash Takes Out the Trash
Thanks to a generous grant from the Rumson Education Foundation, Deane-Porter third grade students had the opportunity to work with Small Factory Productions to create a cartoon promoting respect for others. The students worked collaboratively in their homerooms to develop a story that showed how students can respect each other. They created the characters for the story and provided the voices for the cartoon. The students also worked together to compose a theme song for the cartoon. Small Factory Productions provided the technical support needed to complete the entire video story. This project provided our students with the opportunity to develop their writing skills, express and communicate their ideas and feelings using art and technology, and explore career opportunities in the technology field. Students participated in activities based on their unique interests and abilities. The students premiered their cartoon project, Mr. Clash Takes Out the Trash, on Tuesday, March 26, 2013 in the Deane-Porter cafeteria at a premiere screening of the final project, complete with red carpet and popcorn. Students also received their own copy of the video.
---
Third Grade Wax Museum
Where can you go and see Babe Ruth, Queen Elizabeth, Dr. Seuss, and Bill Gates all under one roof? Why the Deane-Porter cafeteria, of course. As part of their Biography Unit, third grade students dressed up as the subject of their biography. In addition, students created a nice explanation highlighting key points in that person's life. Students stood like wax statues waiting to be activated by the button on the floor in front of each one of them. As the button was pressed, each character came alive and told their story. Parents, teachers, and administrators were invited to join in this first annual event.
---
Registration Packet for Deane Porter (pdf)
---
Deane-Porter Spring Conferences using Sign Up Genius This Spring
We are trying a new online site this year for conference sign ups. This will replace the paper communication that we have used for previous conferences. Parents/Guardians will have the opportunity to select sign-up links on the Deane-Porter website that will allow them to view a teacher's available conference time slots and choose one electronically. Once selected, the time slot will be shown as occupied but will not show the name of the parent attending the conference. The system will be activated on Monday, February, 18, 2013. Please note the following information regarding the date and times of conference sign-ups:
---
New academic dates
For planning purposes, please view the updated important academic dates on the Deane-Porter home page. These dates have been altered to reflect calendar changes due to missed school from Storm Sandy. The new dates can be found on the left hand column on the screen.
---
The Giving Tree Project
On Wednesday, December 19, Mrs. Waters, Mrs. Piernik, Mr. Karas and the Third Grade Helpers delivered "Giving Tree" gifts to the Monmouth Day Care Center in Red Bank. Deane-Porter students delivered the gifts, took a tour of the day care, and were treated to cookies. The Giving Tree Project, organized by Mrs. Liz Waters, collected new, unwrapped children's gifts and non-perishable foods for less fortunate individuals. The school bus, that took the children and staff to the facility, was packed full of goodies this year that were generously donated by the Rumson community and staff members of the Rumson School District.
---
Parent Handout for Helping Children Cope with Disaster (pdf)
---
Deane-Porter Celebrates Red Ribbon Week
This year we will celebrate our 9th Annual Red Ribbon Week Campaign. Red Ribbon Week is a national campaign aimed at promoting a healthy, drug free and violent free lifestyle among youth. The campaign runs the last week in October every year. The school, along with the PTO, will host activities throughout the week. I encourage you to speak with your children about the dangers of drugs and alcohol. By participating in Red Ribbon Week we hope to raise awareness and open communications about drugs and alcohol. Below is the list of planned activities students can participate in.
---
DP Picture Day will be on Tuesday, October 23
Deane-Porter students received Picture Day order forms this week. If you need a copy, please contact the Main Office or ask your child to pick one up there. Pictures will be taken on Tuesday, October 23.
---
PTO sponsors Get A Grip assembly for School Violence Awareness Week
Throughout the state of New Jersey, the third week in October has been proclaimed as School Violence Awareness Week. At Deane-Porter, encouraging respectful, responsible, and safe behaviors is an everyday event and character education is integrated into everything we do. Many activities have been planned to further encourage and emphasize these important life lessons. On October 16, the PTO is generously sponsoring an assembly entitled Get a Grip. The multi-media assembly will use vibrant visuals and popular music to keep the kids engaged in the character education message. The goal of the assembly will be striving to motivate and encourage students to do the best they can. Students are taught to understand and acknowledge the problems they face on a daily basis. Then, students are offered solutions that they can relate to. The goal of the assembly is to help students understand that positive self-control leads to healthy relationships, academic success, and positive feelings about one's self and others. This reinforces what we teach our students at Deane Porter, to make good choices, be respectful, responsible, and safe.
---
Clowning around in third grade
Congratulations to Mrs. Cox's Third Grade Class for collecting the most coins and dollars for the PTO All For Books Challenge. Students were treated to a read aloud by Mr. Karas on Wednesday, October 10th. It was only fitting that Mr. Karas sported a clown wig and clown nose while reading Clifford At The Circus, in honor of Clifford's 50th birthday celebration.
---
A message from Mrs. Zajac, our school nurse
At this time, we have had a few cases of head lice in Deane Porter. I wanted to share some information with you should your child get head lice or if you get a letter stating someone in your child's class has head lice. Since there is no known way to prevent head lice, the best protection is early detection. Please check your child's head to see if there is any evidence of head lice or "nits". It is important to notify the school so that I can check the class and help you monitor your child for two weeks. Although having head lice is a nuisance that is very time consuming to treat, it does not cause illness or disease.
---
The October Deane-Porter Monthly Reminder is here!
Going Green in 2012. Please note that the Monthly Reminder will not be sent home with the children directly. In an effort to be more environmentally conscious and save paper, the Monthly Reminder will be posted on our website each month at www.rumsonschool.org. Click on "Deane Porter" and check the Virtual Backpack.
---
Week of Respect
Character education is a daily event at Deane Porter Elementary School as our entire staff, our families, and our school community play a vital role in supporting our students in their character development. The Olweus Bullying Prevention Program and Second Step Curriculum form the basis of our program, but day-to-day interactions with students in the classroom, playground, hallways, at home, and in our community help to reinforce key character education concepts. During the week of October 1 – 5, we will celebrate the "Week of Respect" as designated by the state of New Jersey. Deane Porter School recognizes the importance of character education, and observes the week by providing age-appropriate instruction focusing on preventing harassment, intimation, and bullying. Mrs. Piernik, Deane Porter's School Counselor, works collaboratively with the staff to teach students about being respectful, responsible, and safe. Some activities include:
---
Ball in the House ends on a high note
Deane-Porter and Forrestdale students were treated to an a ccapella extravaganza on Friday, September 28, 2012. The musical group, Ball in the House, led Forrestdale and Deane-Porter students in an interactive show that showcased lessons about music technology, music writing, and music sounds all without the use of instruments! Ball in the House is a Boston-based a cappella group that has been seen on America's Got Talent and The Today Show. Students were dancing in their seats as they listened to the wide range of music Ball in the House has mastered from gospel to hip hop to pop. The message to students was to keep playing and singing if they have interests and talents in elementary and middle school, as music can be a life-long hobby or even a career! Thank you to the PTO for sponsoring this motivating and fun-filled assembly program.
---
Important message from Mrs. Zajac, our school nurse
Welcome to the 2012-2013 school year! My name is Krisanne Zajac, and I am the school nurse at Deane Porter. I wanted to send out a quick memo to refresh some important information.
---
BBS Instructions (pdf)
Please be sure you have signed up for the Bulldog Broadcast System.
---
Questions
Questions? Call our office at 732-842-0330 or check our frequently-asked questions. Our office hours are 8:00 AM to 4:00 PM.
---
Parking
Parking: Please park in the spaces for visitors or parents, instead of the staff places. Thank you for this courtesy.
---
Security
Security: All visitors to the school must stop in the front office to sign in and get a badge.
---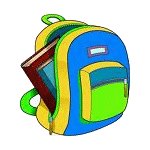 Virtual Backpack
Check here for more information or to find copies of misplaced papers.
Deane Porter School Anti-Bullying Contacts
Jessica Piernik, Elementary Guidance Counselor, is the Anti-Bullying Specialist for Deane Porter.
Contact Information: jpiernik@rumsonschool.org or 732-842-0330 x409
Laurie Volpe, Supervisor of Curriculum, Instruction & Guidance, is the district Anti-Bullying Coordinator.
Contact Information: lvolpe@rumsonschool.org or 732-945-3100
More...