Happy Thanksgiving!!
1:00 PM Dismissal - November 25, 2015
SCHOOL CLOSED THANKSGIVING BREAK
November 26 & 27, 2015
Special Announcements
Dr. Bormann welcomes the New Administrators to the Rumson Team!

Read his letter...
Dr. Bormann's Welcome Letter

---
Superintendent's Monthly Message
November 2015
"When we become more fully aware that our success is due in large measure to the loyalty, helpfulness, and encouragement we have received from others, our desire grows to pass on similar gifts. Gratitude spurs us on to prove ourselves worthy of what others have done for us. The spirit of gratitude is a powerful energizer." — Wilferd A. Peterson
I encourage each of us to take some time in this month of November to become aware of those things in our life that we should be thankful for and to pass that thankfulness on to others. Whether it be the caring comment, supportive hand, or kind gesture giving notice can build the culture we strive to create for our children. This month the Rumson School District will play its part through various events. Both Forrestdale School and Deane-Porter School will participate in the Student Government Association and Parent-Teacher Organization's Food Drive, the district will honor our Veteran's on November 11th, and our students will use Morning Meeting to participate in the Thankfulness Challenge. I celebrate in all those who have come to together to make these experiences possible for our students.
If you hold any difficulty in finding that reason to be thankful, share in mine. I am thankful that the students of the Rumson Borough School District are fortunate to have a great community to thrive in, both inside and outside of school. This is a result of the efforts of the many stakeholders in their academic, social, and emotional education-- our faculty and staff, Board of Education, PTO, Rumson Education Foundation, and the many individuals of our Rumson community. As may be the nature of children, these students may not express this gratitude often enough, so take notice and accept their gratitude in the form of their laughter, smiles, silliness, and accomplishments. I know, for me, it is as good as a thank you!
Happy Thanksgiving!
With regards,
John E. Bormann, Ed. D.
---
Click on the following links for information:
Get the Rumson School app!
Helpful Links
Volunteer Information
Rumson Symbaloo
Summer Reading and Math Assignments
District Testing Calendar
Mission Statement (pdf)
School Report Card
PARCC Resources
Report Bullying Incident
Rumson Policy Manual
Lunch Home Page
School Safety Committee Parent Application
Athletic Program
Request Maintenance or Use of School Facilities
Use of Facilities Forms
Board Agenda and Minutes
Rumson Education Foundation
RFH Home Page
Borough of Rumson
Rumson-Fair Haven Community Alliance
School Lunch Questions
Bus Transportation Questions
Alerts and Reminders

Public Health Advisory
Regarding the Pertussis outbreak...
Monmouth County Smile Program (pdf)
Board of Education Goals and District Goals 15-16 (pdf)
---
15 Minute Child Break (pdf)
Presentation by the Rumson School District Parent Academy... Monday, December 7, 2015 at 7:00 pm Forrestdale Media Center
Click More for information
---
Sports Related Eye Injuries (pdf)
An Educational Fact Sheet for parents.
---

Important Election Dates (pdf)
---
HIB School Self-Assessment
Deane Porter and Forrestdale schools recently submitted the results of the annual NJDOE School Self-Assessment for Determining Grades under the Anti-Bullying Bill of Rights Act. Please click the "More" link to view the questionnaire and the schools' responses.
---
School Climate Survey
We are asking parents to fill out a school climate survey. The purpose is to obtain the thoughts, opinions and perceptions about the environment at their child's school. How parents, students, and staff feel about their school influences the learning environment at the school and a positive environment maximizes student achievement. Our survey also includes feedback on the types of topics you would like discussed during our parent chats. Thank you in advance for your participation.
Click "More" to take survey.
---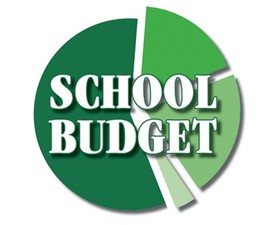 User Friendly 2015-16 Budget (pdf)
---
Board of Education Goals 2014-2015
Here are the Board of Education and District Goals for the 2014-2015 school year.
---
BOE Newsletter - Spring 2015 (pdf)
Including 15-16 Budget information and update on the Superintendent search.
---

Non-resident Tuition Students
The Rumson School District accepts applications for non-resident tuition students who wish to attend our Full-Day Kindergarten and/or our K-8 Academic program for the 2015-2016 school year. **Placements are limited depending on enrollment.
---
Rumson School District Social Media
Communication is paramount to our team effort. As a result the administrative team and I have been focused on ensuring new pathways to share with the community highlighting the great teaching, learning, and experiences occurring in the Rumson School District.
For those of you that use Twitter you can now follow us at @Rumsonbulldawgs

For those of you that use Facebook you can now follow us at Rumson School District page (there are several, the official one is the one with the picture of Forrestdale School and a Bulldog)

For those of you who want to receive reminder notifications through Remind for Deane Porter School from Mrs. Feeney please text @Bulldogsdp to 81010 (ex. bus pickup is late, spirit days, Back to School Nights, etc.)

For those of you who want to receive reminder notifications through Remind for Forrestdale from Mrs. Romano please text @BulldogsFD to 81010 (ex. bus pickup is late, spirit days, Back to School Nights, etc.)

For those of you who want to receive reminder notifications through Remind for the Rumson School District from Dr. Bormann please text @rumsonsd to 81010 (ex. board meeting events, school accolades, safety or security reminders, etc.)
---
Chain of Command (pdf)
To assist in working with parents and community members, and in accordance with Rumson Board of Education Policy #9130, a "chain of command" has been established to model where to begin the communication sequence regarding a problem or concern.
---
QSAC has designated the Rumson Borough School District as a High Performing District
---
Amazon Smile
SHOP Amazon & SUPPORT the REF! A portion of your purchase amount will go to the REF so we can continue making incredible strides supporting our Deane-Porter & Forrestdale Schools! Thank you! Click "More" and start shopping!
---
Upcoming Events
Mon Nov 30
DP Night Conferences
Day 1
Tue Dec 1
FD Night Conferences 7PM-9PM
Day 2
Wed Dec 2
PTO Mtg. 9:15 am
1:00 PM DISMISSAL CONFERENCES DP/FD
Policy Committee 6:30 pm
Day 3
NO BULLDOG PAC
Thu Dec 3
1:00 PM DISMISSAL CONFERENCES DP/FD
Day 4
NO BULLDOG PAC
Fri Dec 4
1:00 PM DISMISSAL CONFERENCES DP/FD
Day 5
Sat Dec 5
PTO Holiday Bazaar
Mon Dec 7
Day 6
Tue Dec 8
REF Mtg. 7:30 pm
Day 1
Wed Dec 9
Ed Committee - 5:00 pm
Planning Committee - 6:00 pm
Day 2
Personnel Committee - 7:00 pm
Thu Dec 10
Day 3
Fri Dec 11
DP Holiday Concert 10-11am Gr. 1-3
Day 4