<!- sidebar-file='/home/sites/www.rumson.k12.nj.us/web/rumson/_zumu_sidebar.html' -->
Quick Links
District Calendars
Genesis Parent Portal
Rumson Borough Hall
Rumson - Fair Haven Regional HS
Message from the Superintendent
August 22, 2016
Dear Parents/Guardians,
Happy First Anniversary!
Our second year together will soon start and if you are like me you are wondering where the time went! Ready or not, the summer vacation is drawing to a close and you will soon be packing those backpacks, our students will be making their way through the neighborhood, and the 2016­2017 school year will be underway.
HIB Information
District Anti-Bullying Coordinators & Specialists
Jessica Piernik, Deane-Porter
Contact Information:
jpiernik@rumsonschool.org
732-842-0383 x409
Nancy Pearson, Forrestdale
Contact Information:
npearson@rumsonschool.org
732-842-0330 x455

---
Affirmative Action Info
District Affirmative Action and Title IX Officer
Michael Snyder, Supervisor of Special Education
Contact Information:
msnyder@rumsonschool.org
732-842-0811
District 504 Officer
Vera Ridoux, Supervisor of Curriculum, Instruction, & Assessments
Contact information:
vridoux@rumsonschool.org
732-945-3100
Mission
"Igniting Potential"
The Rumson School District ignites the potential of its learners by growing, inspiring, and cultivating personal excellence academically, socially, and emotionally.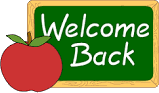 WELCOME BACK!
SCHOOL OPENS ON SEPTEMBER 6, 2016
(This will be a full-day schedule)

---
News & Announcements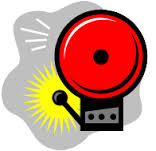 Bell Schedule
Click below to view the following:
New 2016-2017 Deane Porter Bell Schedule
New 2016-2017 Forrestdale Bell Schedule
New Marking Period Calendar
Six Day Rotation Calendar
Summer Assignments
The summer assignments and/or suggested work for students entering Grades K - 8 are posted below. Please click the appropriate link for your grade level in September, 2016 to see the details.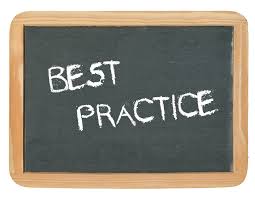 Implementation Guidelines of Best Practices for Education of Students.pdf (pdf)
This year Deane-Porter will be joining the NJ Department of Education and Rutgers University in the implementation of best practices for the education of students in grades K-3...

NJKEA - NJ Kindergarten Entry Assessment (pdf)
Our teachers participated in NJKEA (New Jersey Kindergarten Entry Assessment) workshops last Spring and we were invited to continue with this work for the 2016-2017 school year.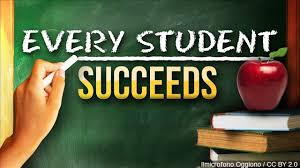 Every Student Succeeds Act (ESSA)_3 (pdf)
Parents have the right under the 2015 Every Student Succeeds Act (ESSA) to request information regarding the professional qualifications of their studentsí teachers and paraprofessionals.
Annual Child Nutrition Survey (pdf)
Please fill out this application and return it to the school.
16-17 Kindergarten Registration Packet (pdf)
In order to ensure our class sizes, staffing, classroom placements, and program implementation are aligned to support the benefits of this innovative approach to kindergarten instruction we would like to ensure that all incoming Kindergarten students are registered. While our doors are always open to new students we urge you to register by July 25, 2016.
Gifted and Talented Programming Changes for 2016-2017
Here are the grade level specific screen casts and Power Points.

16-17 Pre-School Registration
The Rumson Public School District is pleased to announce year seven of the implementation of its integrated preschool program. The program will begin on Sept. 6, 2016 and will serve three (3) and four (4) year old children. Morning and afternoon sessions will be held five days per week.

Non-resident Tuition Students
The
Rumson School District
is now accepting applications for Non-Resident Tuition Students in grades K-5 for the 2016-2017 school year.
Placements are limited depending on enrollment.
The Rumson Public School District is known for providing children with quality academic challenges and social experiences that we all want for our children.Tours are available.

If you are interested in providing your child with a strong academic experience, please contact Denise Guerci at: dguerci@rumsonschool.org or 732-842-4747 or obtain application materials and tuition information right here.
Rumson School District Social Media
* For those of you that use Twitter you can now follow us at @Rumsonbulldawgs
For those of you that use Facebook you can now follow us at Rumson School District page (there are several, the official one is the one with the picture of Forrestdale School and a Bulldog)

For those of you who want to receive reminder notifications through Remind for Deane Porter School from Mrs. Feeney please text @Bulldogsdp to 81010 (ex. bus pickup is late, spirit days, Back to School Nights, etc.)

For those of you who want to receive reminder notifications through Remind for Forrestdale from Mrs. Gibbons please text @BulldogsFD to 81010 (ex. bus pickup is late, spirit days, Back to School Nights, etc.)

For those of you who want to receive reminder notifications through Remind for the Rumson School District from Dr. Bormann please text @rumsonsd to 81010 (ex. board meeting events, school accolades, safety or security reminders, etc.)
Amazon Smile
SHOP Amazon & SUPPORT the REF! A portion of your purchase amount will go to the REF so we can continue making incredible strides supporting our Deane-Porter & Forrestdale Schools! Thank you! Click "More" and start shopping!
Upcoming Events
Today:
Thu Sep 1
Staff PD Day
Fri Sep 2
Staff PD Day
Mon Sep 5
Labor Day - School Closed
Tue Sep 6
School Opens
Wed Sep 7
PTO meeting 9:15AM FD Cafeteria
Policy Committee 6:30 pm
Wed Sep 14
Planning Committee 6:00 pm
Personnel Committee 7:00 pm
FD Back to School Night 7PM
Thu Sep 15
DP Back to School Night 7PM
Press Releases
High Quality Preschool Program (pdf)